Sara Lloyd, Administrative Coordinator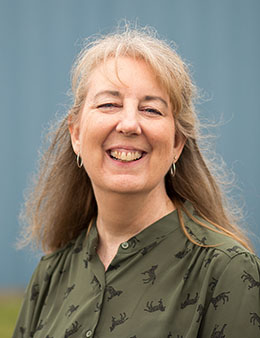 Sara oversees and performs a wide variety of administrative, financial, purchasing, project, and event support activities for the UROC staff and interns. She also serves as the primary point of contact for contractors and vendors, as well as for staff and guest travel.
Prior to joining the UROC, Sara has worked for Inova Fairfax Hospital (Pediatric) Emergency Department in northern Virginia for 30 years. She holds a B.S. in Medical Technology from SUNY Upstate Medical University. When not working, Sara loves to spend time with her granddaughter, crocheting, or reading a novel on a boat traversing the beautiful waters of southern Maryland. 
Email: sjlloyd@umd.edu 
Phone: 301-862-7824 ext. 800
Top