The first step to a safe, economical UAS operation is a thorough inspection of the vehicle design. The airworthiness evaluation conducted by the UMD Research and Operations Center (UROC) is modeled after requirements in manned aviation and military drone applications, making it among the most rigorous in the UAS industry. UROC engineers closely inspect the vehicle's design, reviewing all operations manuals and often talking directly with a manufacturer's pilots and engineers in the process. In addition to the hardware, UROC will also evaluate the human factors that influence safety, including pilot proficiency and operations procedures.
Results of the evaluation are confirmed by research faculty in the University of Maryland Department of Aerospace Engineering and signed by Samuel Graham, Jr. dean of the A. James Clark School of Engineering, and the university's Vice President for Research.
An airworthiness evaluation is required for all operations conducted by UROC pilots. Partners who wish to fly designs previously approved by UROC engineers or other recognized airworthiness authorities do not need to account for the additional review time.
Cleared for Flight
In June 2015, Dean Darryll Pines and then Interim Vice President for Research Amitabh Varshney signed a UROC (then known as the UMD UAS Test Site) review certifying the Latitude HQ-40 as safe to fly for a business-to-business delivery company. The evaluation took roughly three weeks due to the complexity of the 45 pound, gas powered system capable of vertical takeoff and landing.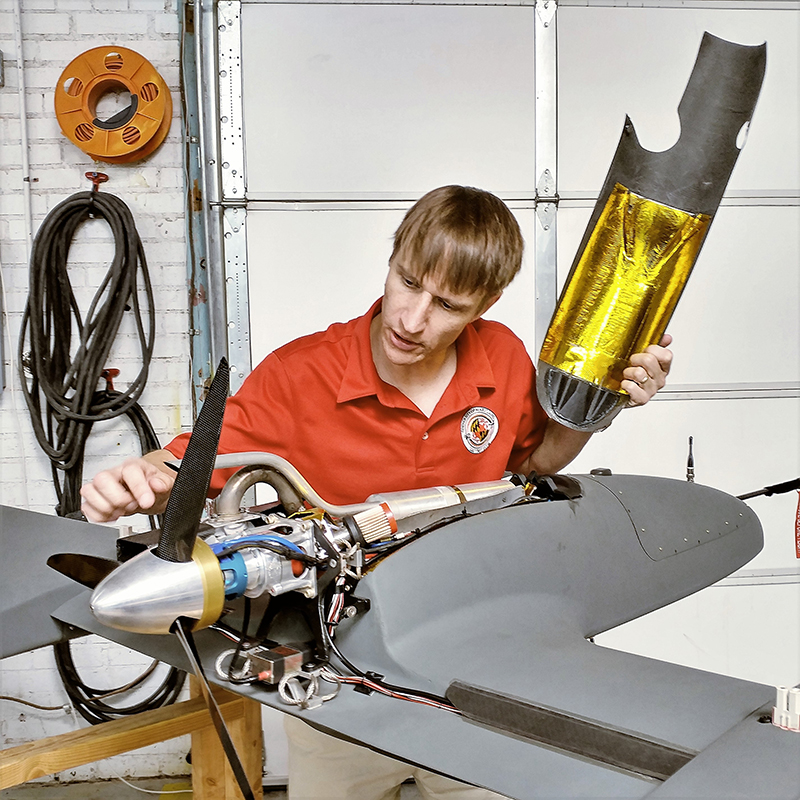 Top