Flight Operation Services
With access to restricted military airspace and special Federal Aviation Administration (FAA) authorizations for research and test activities, the UROC enables businesses, public agencies, and researchers to conduct operations beyond those allowed under Part 107. Our FAA-licensed pilots, engineers, and project managers support operations of all types—from the smallest quadcopters to the largest fixed wing aircraft—and have the experience and qualifications needed for operations conducted beyond line of sight and at night as well as those involving multiple aircraft control.
UROC experts can also help partners establish flight operations policies and procedures in adherence with FAA regulations and accordance with safety best practices.
All operations conducted by the UROC begin with an airworthiness analysis to ensure the vehicle can safely complete the desired mission.
Beyond Line of Sight
Project Engineer Jacob Moschler used a pair of FireFLY 6 drones to scan 10,000 acres in and around the Q'eqchi' Maya village of Crique Sarco in Belize's Toledo District in January 2017. Mounted Micasense Red Edge multispectral cameras captured a total of 31,000 images in five discrete wavelengths.
With clearance from the Belize Department of Civil Aviation, Moschler scanned the jungle more than four miles away from a makeshift ground control station from an altitude of 1,500 feet.
The operation was part of a five-year UMD project aimed at understanding how villages sustainably manage shared natural resources using sometimes controversial agricultural practices.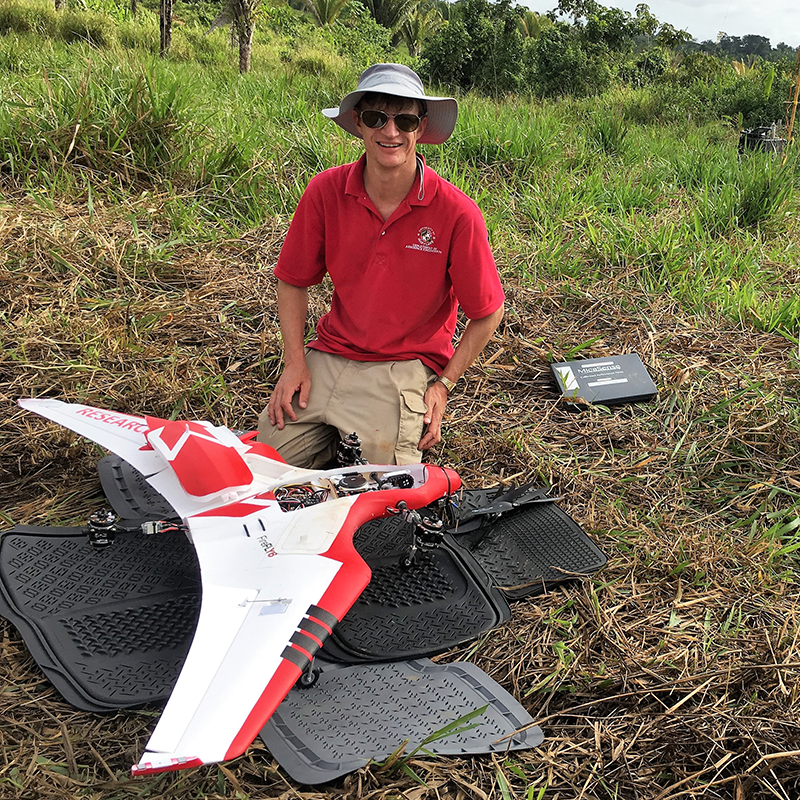 Top