System Design & Integration
Partners looking for customized vehicles capable of carrying specific sensors, cameras, communication devices, or other payloads can tap into our staff expertise and unique facilities to demonstrate feasability. Knowledge of software design and engineering, advanced materials, and propulsion allow the UMD UAS Research and Operations Center (UROC) team to assess project needs and design tailor-made payload integration solutions. Integration capabilities include software design and engineering, mechanical interfaces, electrical interfaces, and command and control.
UROC experts can also help design and test alterations to a vehicle's structure to accommodate partner-specific factors, such as unusually shaped payloads and prolonged flight times.
Life Saving Airdrop
In October 2016, engineers from the UMD UAS Research and Operations Center (UROC), along with Charles County Emergency Medical Services, simulated a water rescue where first responders dropped self-inflating life preservers in Neale Sound near Cobb Island. Two preservers were dropped from a multirotor UAS to simulated victims in two separate locations using a payload release system developed by  Jacob Moschler.
The system was custom built to enable quick release of the life preservers at a low cost and without adding excessive weight that would shorten battery life.
Read More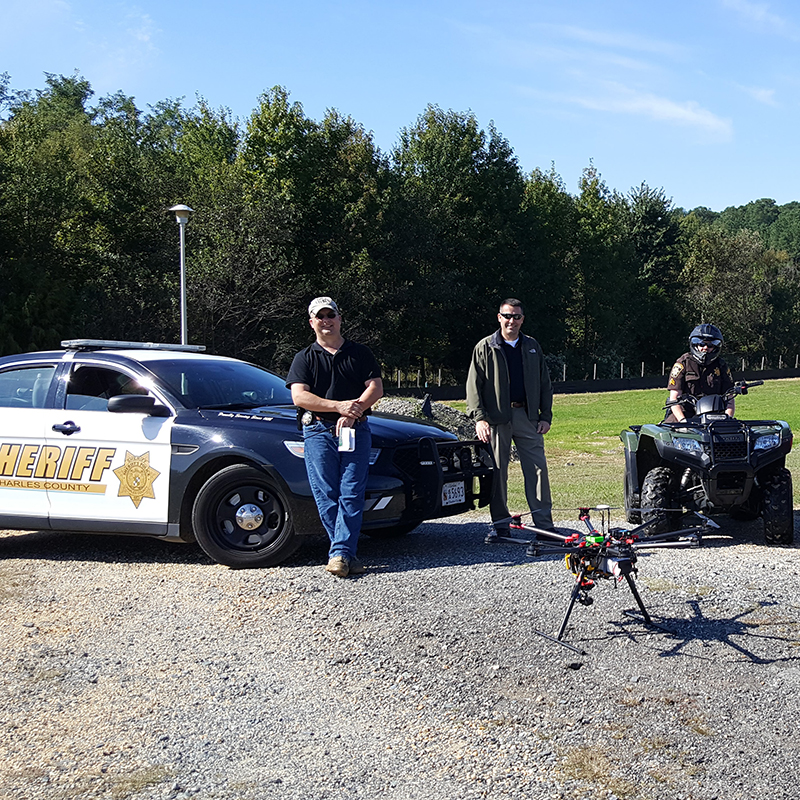 Top