Five Years of Fearless Flight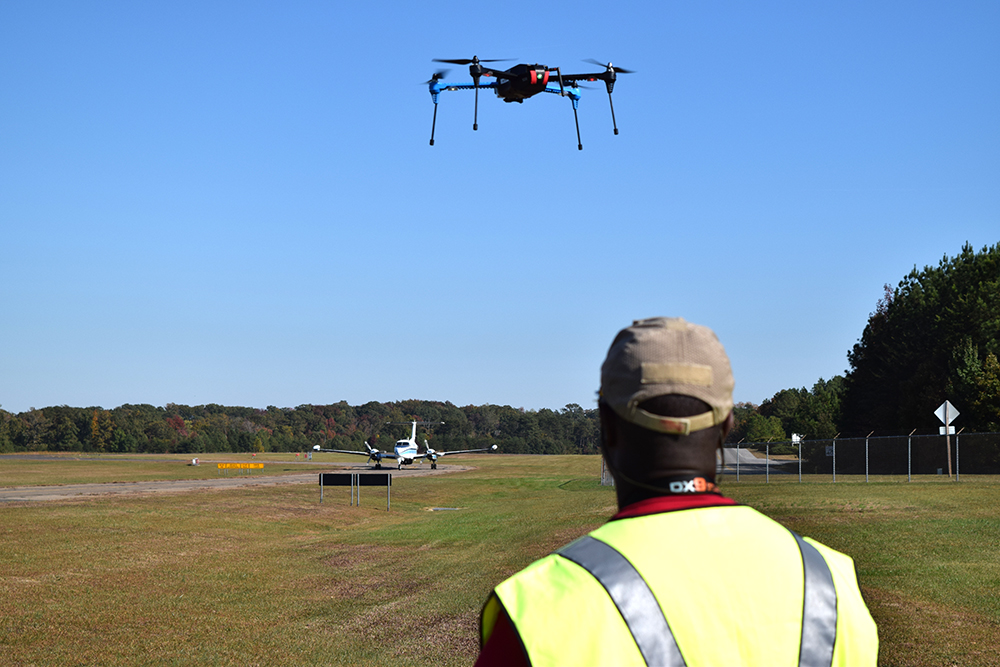 The University of Maryland's UAS Test Site is celebrating a milestone this year: five years since its launch in 2014 as a hub for research and innovation in the rapidly evolving field of unmanned aviation.
The facility, based at St. Mary's County Regional Airport in California, Maryland, was officially inaugurated in August 2014 at a ribbon-cutting ceremony attended by state and county officials, including U.S. Representative Steny Hoyer. Five years on, UAS Test Site pilots and engineers have carried out a wide range of missions, exploring the use of unmanned aircraft in humanitarian, scientific, military, and commercial applications.
Not only that, but the Test Site has contributed a new chapter to aviation history: in April 2019, it conducted the first-ever delivery by an unmanned aircraft of a live organ for transplant—a breakthrough that has the potential to speed up the efficiency and reliability of organ transport, thus saving lives. Other firsts for the Test Site include first civil UAS flight across the Chesapeake Bay and first UAS flight in Class C airspace.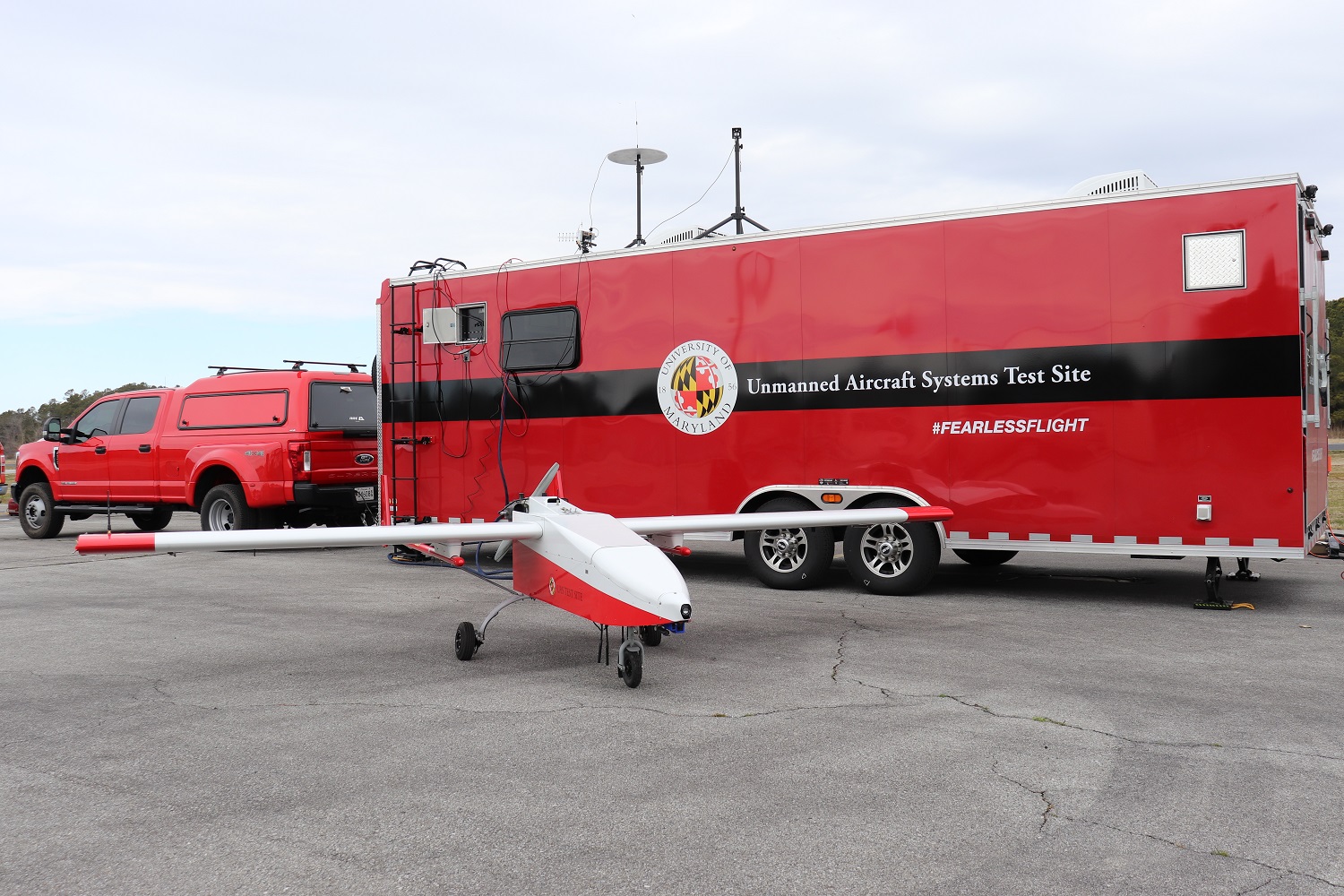 "It's been a momentous year for us," said UAS Test Site Director Matt Scassero. "While we're all proud of our achievements, they didn't happen overnight. They reflect the disciplined work we have been doing here ever since the Test Site opened its doors."
An additional milestone coincided with the five-year anniversary: in July, UAS Test Site personnel conducted their 1,000th sortie, assisting NASA as it tested the capabilities of a new system that can locate moving distress beacons. The tests—in which beacons were flown on an unmanned aircraft and tracked with satellites—are part of an ongoing collaboration with NASA on the development of next-generation technology to enhance search and rescue (SAR) operations.
"The lives of aviators, boaters, and hikers may depend on the satellite-aided SAR system in an emergency," said project lead Jim Alexander. "Unmanned aircraft systems can be used to simulate the kinds of scenarios that SAR systems must be equipped to handle. UAS can also be used to augment satellites to help find distress beacons. Our work with NASA is helping to spearhead the use of new and better tools for reaching people in dangerous situations."
Part of the University of Maryland's A. James Clark School of Engineering, the UAS Test Site conducts research and testing for customers that include NASA, NOAA, the Naval Air Warfare Center Aircraft Division (NAWCAD), the Department of Homeland Security, as well as leading private corporations such as CACI and Lockheed Martin. For more information, contact jalex@umd.edu.
Published August 12, 2019